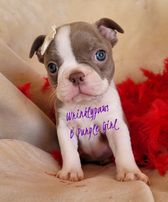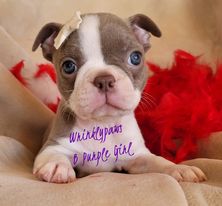 Wrinklypaws Squeaker- She is also a Bubbles and Ripper baby, I couldn't resist        holding back another one of their gorgeous babies!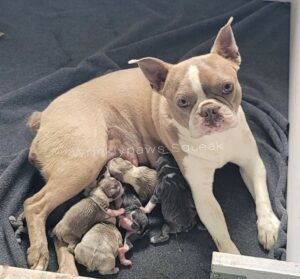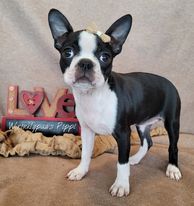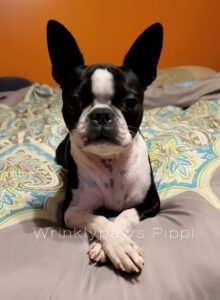 Pippi- She is your traditional black and white. She comes from very small lines her dad is a whole 9lbs so I expect her to be pretty itty bitty herself. She is AKC Registered, JHC clear lines. She may be little but she has a huge personality.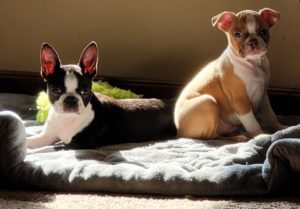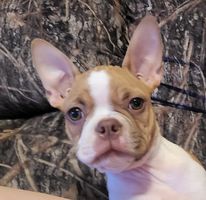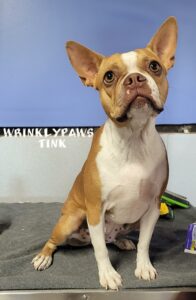 Wrinklypaws Tink- Came from Twist of Faith Boston Terriers. She is a champagne, AKC Registered, JHC lines, she comes from some rather colorful lines. Shes rather quiet but is Pippis best friend as you can tell.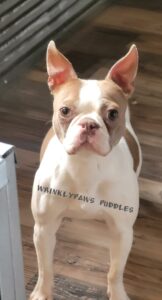 Freedoms Wrinklypaws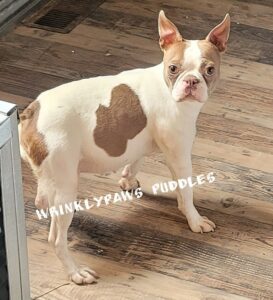 Puddles is another one of our smaller girls she weighs 14lbs. She has quite the corky personality and is a bit on the shy side. She is a lilac splash and she is also from JHC clear lines.
Retired: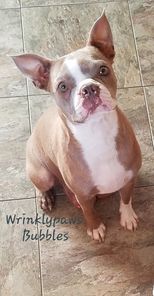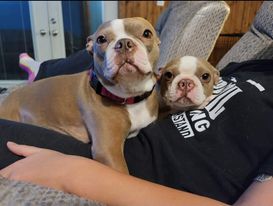 Wrinklypaws Bubbles- I can honestly say she is the biggest baby of the house. Bubb
les averages 24 lbs, she is lilac, CKC Registered, JHC Clear and probably one of the most unique creatures I have ever encountered. She spends her days snuggling under blankets, chasing birds off or riding around on te side by side! Shes slightly spoiled 😉